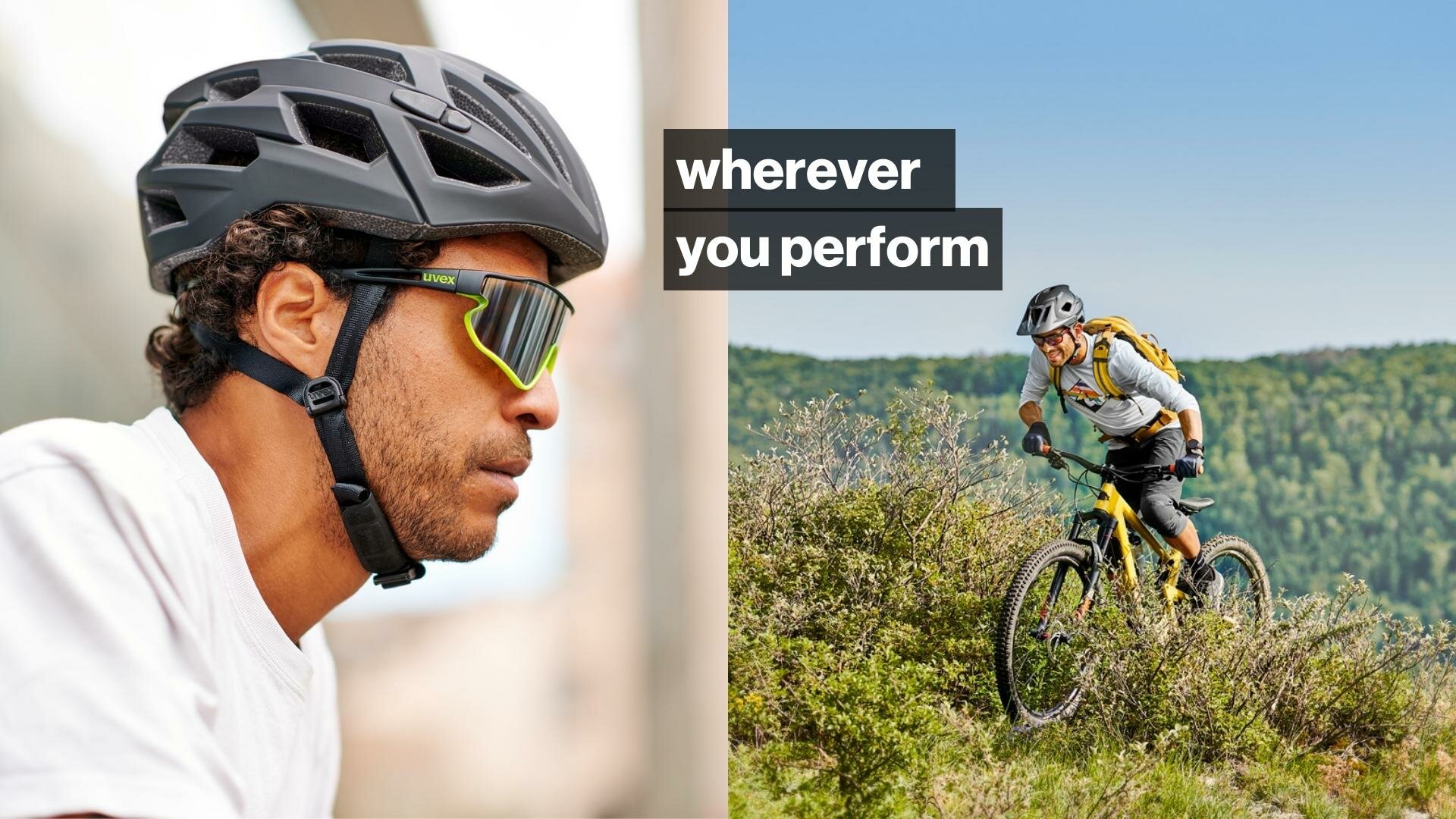 protecting people
UVEX SPORTSTYLE RX
Prescription sports eyewear
See more. Accomplish more. Experience more. In sport or in daily life. In the city or in nature. In any weather. High-quality materials, innovative technologies and the latest safety standards make uvex prescription sports glasses the perfect accessory anywhere, any time. Optimal protection. 365 days a year. Around the clock.
uvex sportstyle RX — wherever you perform.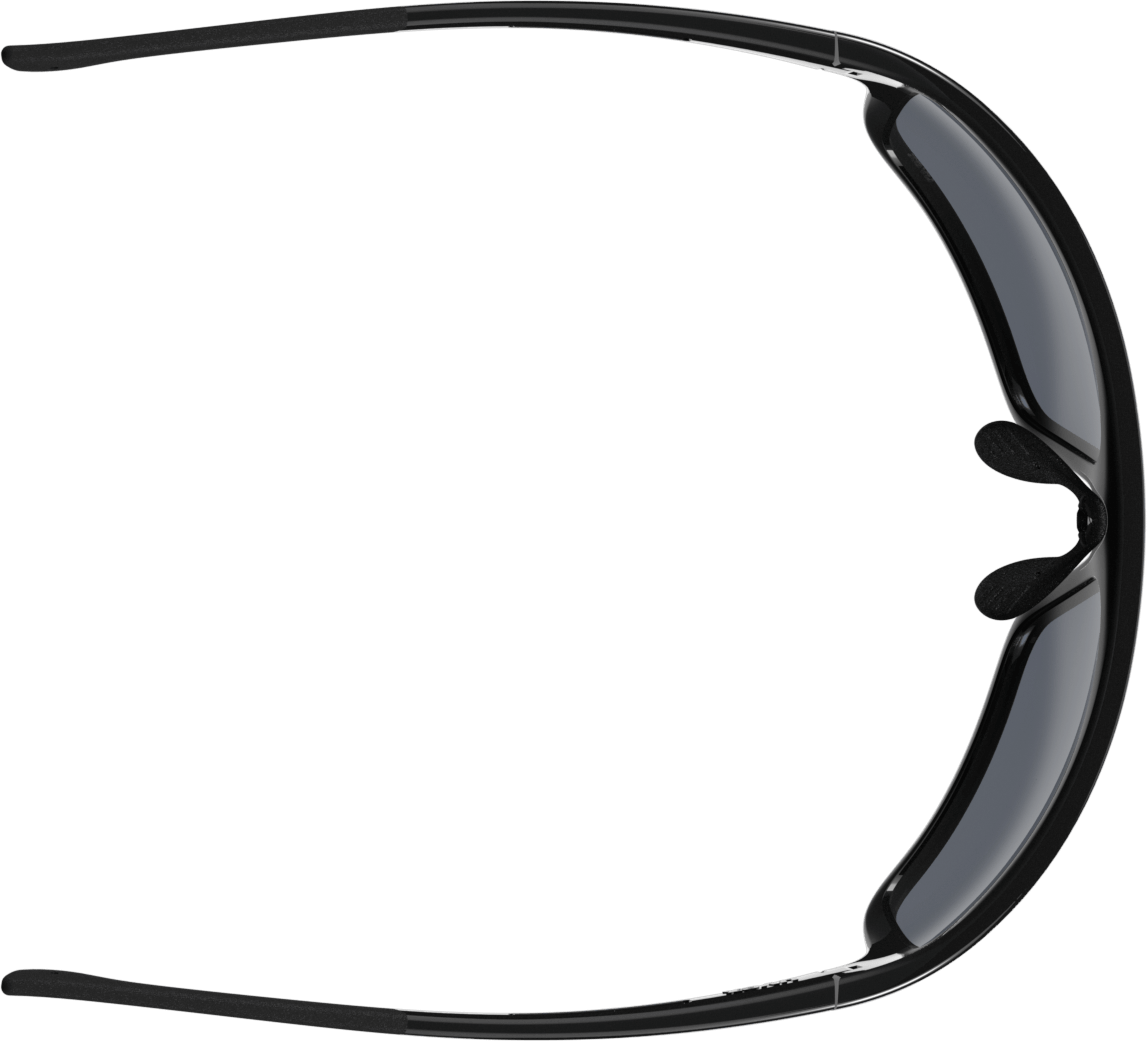 uvex sportstyle RXd
direct
glazing
The highly curved frame design gives a good fit and provides optimal protection against wind and airborne particles. For the glazing of the wrap-around style frames, we use HD lenses made from extremely impact-resistant plastic materials and with the corresponding base curve. To ensure an unrestricted field of vision, the angle of inclination in front of the eye is also taken into account when calculating the prescription data. The lenses are then custom made with the resultant compensatory values. Further individual parameters such as vertex distance, pantoscopic tilt and head / body position during sporting activity may be taken and directly incorporated into the lens.
---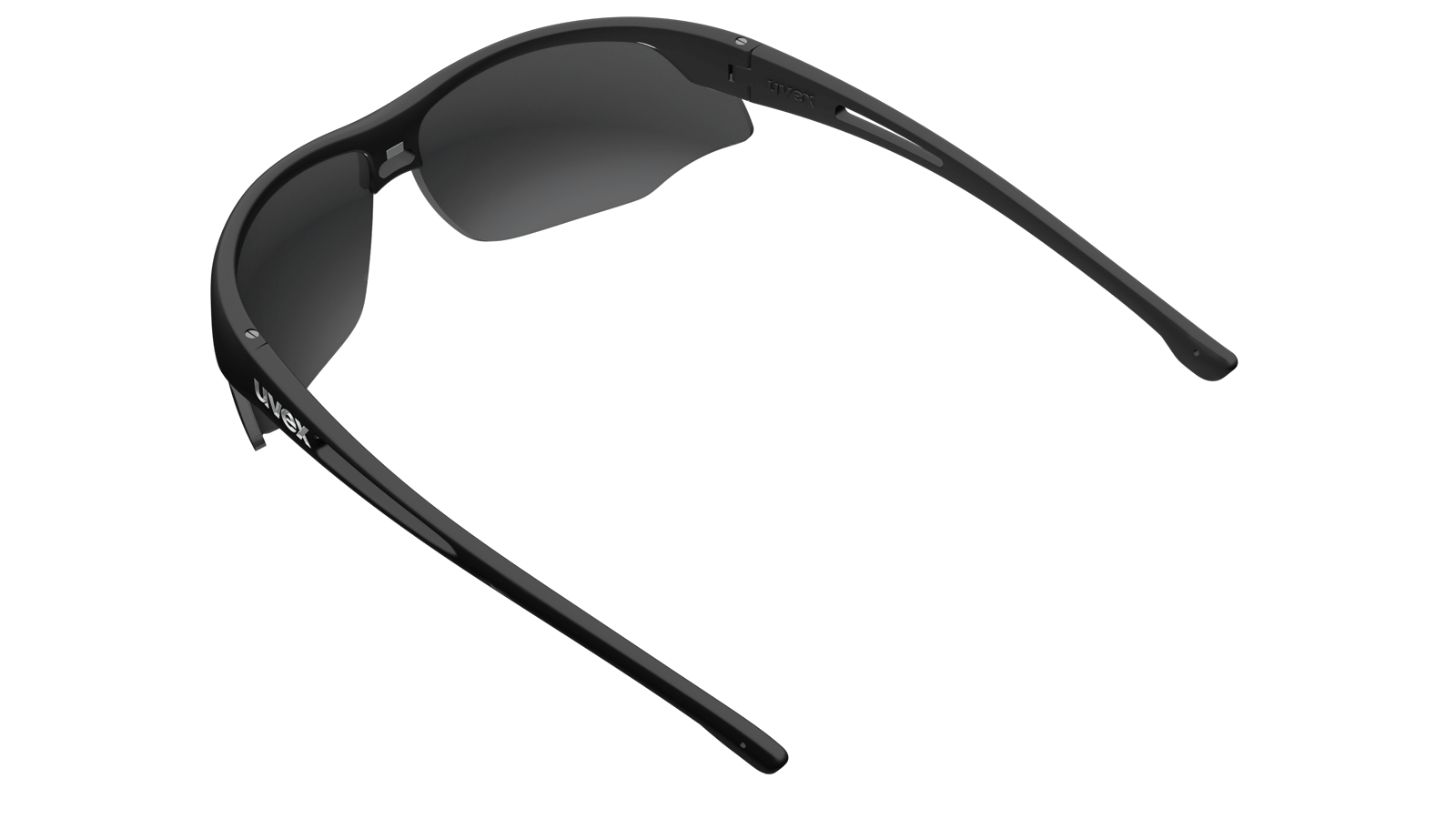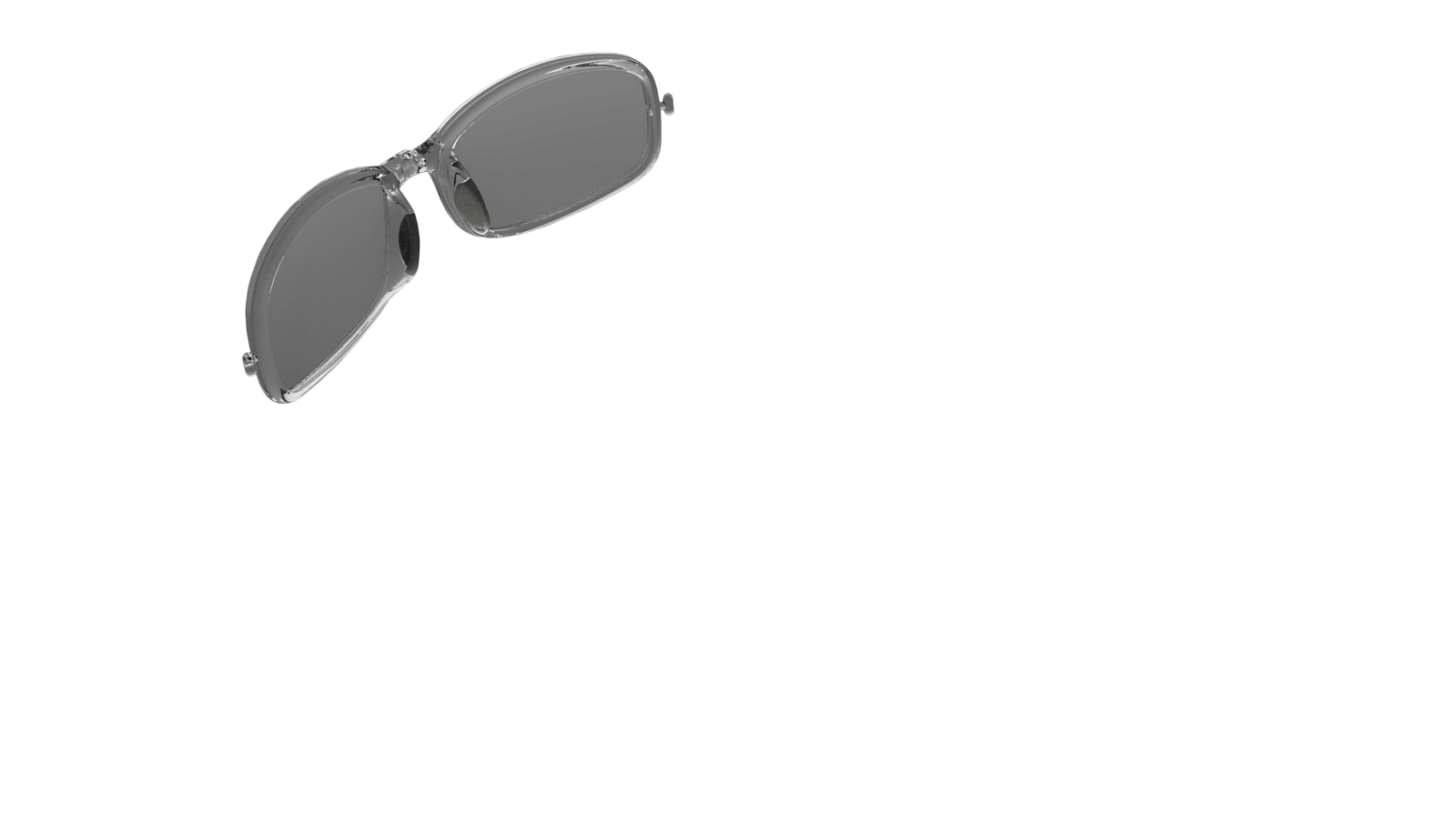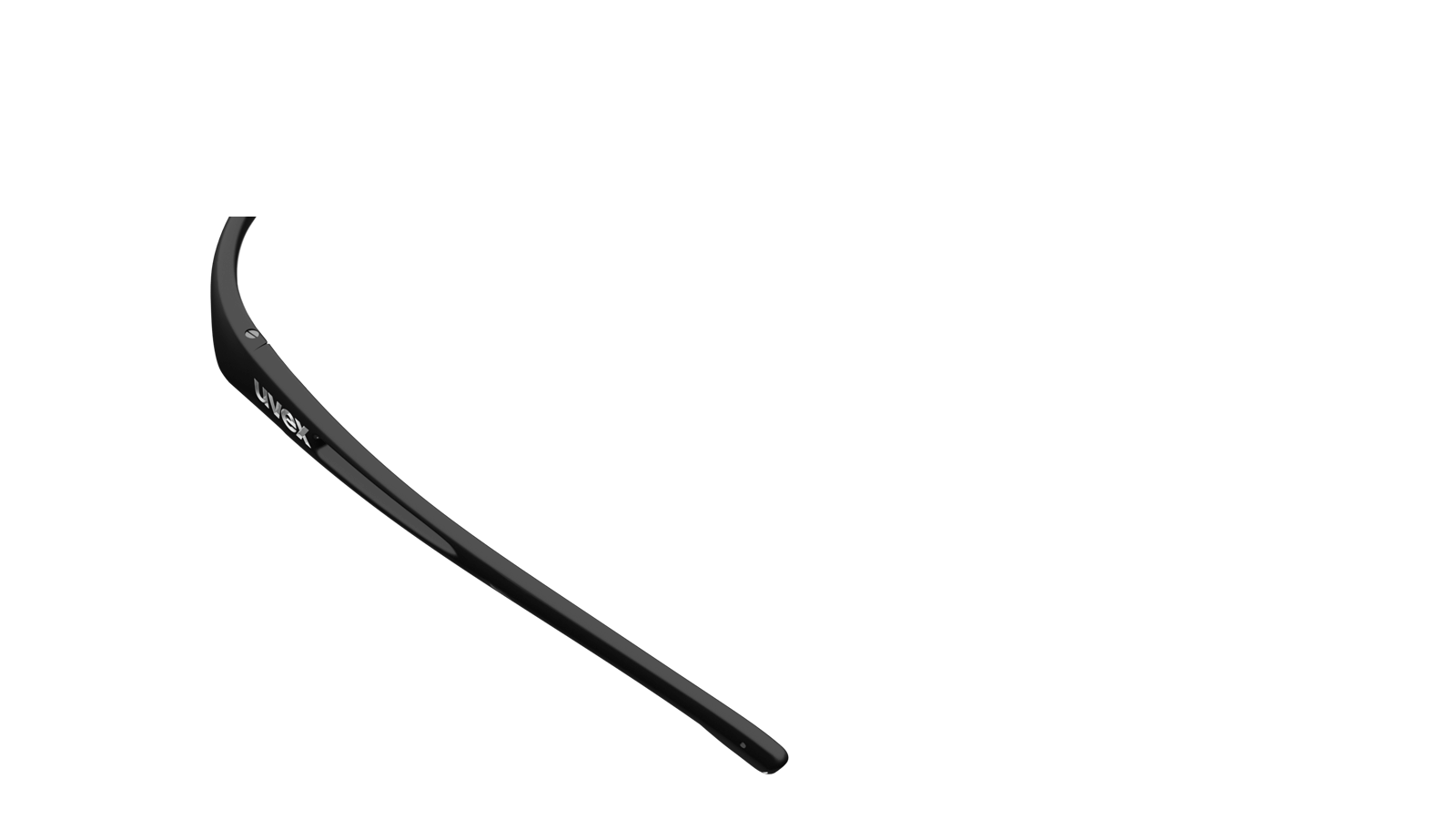 uvex sportstyle RXi
indirect
glazing
The revolutionary clipnetic technology (patent pending) allows fast and easy magnetic fitting of prescription lenses into the uvex sportstyle RX frames. The prescription lens can be fitted and removed with just one hand, which makes cleaning the glasses and the prescription lenses easy. The uvex RXi models come with a removable nose bridge. This allows the glasses to be used with prescription lenses or contact lenses.
uvex sportstyle RXi / RXs
---
uvex colorvision®
The four innovative colorvision® color filters of the uvex lenses provide unique contrast enhancement and perfect vision - with a lens for every situation.
Ultimate contrast enhancement
Maximized color perception
100% UVA, UVB, UVC protection up to 400 nm

uvex lenses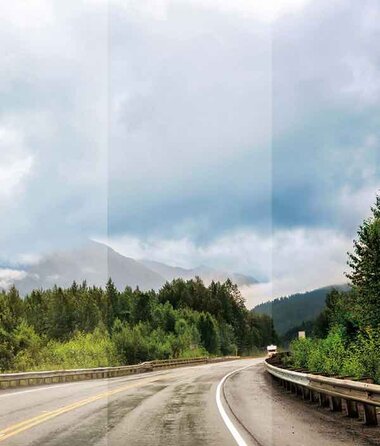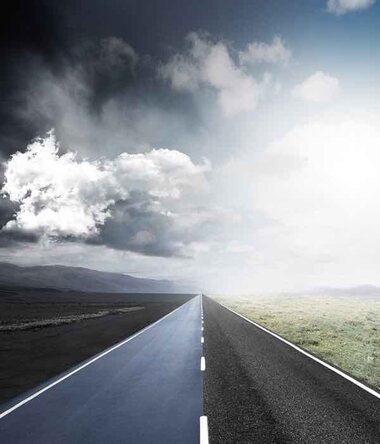 ---